Baby It's Cold Outside
Recently, I returned from three years in California to New England, just in time for the cold, snow, ice and shoveling. Within two days my hands were so dry, my skin was cracking and rough. It was highly unpleasant. However the last week has been just brutal, everywhere for everyone with temps that won't rise above the tens for days. It seems everyone could use a little comfort when it comes to skincare.
The picks below aren't the fanciest. However, they are proven, tested and sworn by as favorites for dry, sensitive, itchy and chapped skin. This is serious stuff for when you demand comfort, NOW!
Start in the Shower: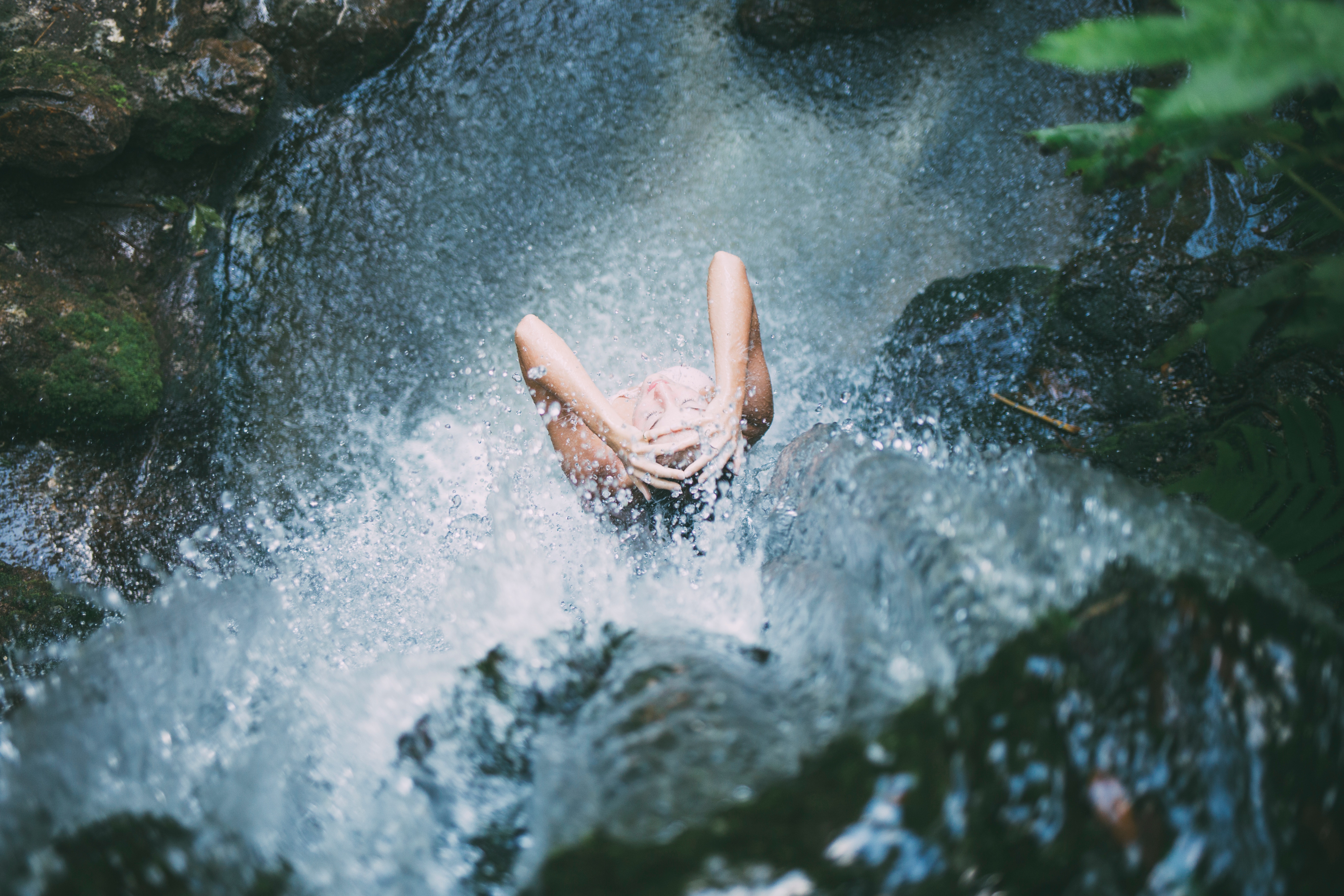 A hot shower and soap might feel good for a while, but it's a recipe for drying out skin. The hot water and soap strip away more of your natural protective layer of oil on your skin – and we need all we can get.
L'Occitane Shower Oil: It's a soap, it's an oil, it's both and it smells GORGEOUS! This works to leave a bit of almond oil on the skin even while thoroughly cleansing. The oil keeps moisture on your skin giving you back a protective barrier to the cold. I've personally used this for years and swear by it.
L'Occitane Cleansing & Nourishing Almond Shower Oil, 8.4 fl. oz.
Also available in bulk refill.
L'Occitane Cleansing & Nourishing Almond Shower Oil – Refill Pack, 16.9 fl. oz.
More below on my love of Bag Balm, but very excited they just released a new soap and I'm buying!!
Bag Balm Mega Moisturizing Soap 3.9oz – Pack of 2
Post Shower Moisturizer
More Oil! It works to gently treat legs and arms for all day moisture.
L'Occitane Almond Supple Skin Body Oil
Light But Effective, Quick Absorption Moisturizer (Face and Body)
Some counter-intuitive information: It's better to moisturize several times than to exfoliate when it's very cold. The reason is that you don't want to strip away the protective layer of natural oil on your skin. If your skin seems to really need exfoliating (raising my hand here) regular moisturizing will cure this need.
Most exfoliators strip the skin and are harsh to your skin texture creating tiny scrapes and abrasions. In the deep cold of winter, that's unpleasant and ineffective at our goal of comfort!
So moisturize a few times throughout the day. It's more important than exfoliating. And if you're worried about your makeup, a good moisture routine is far more important and your makeup looks better on smooth skin anyway!
CeraVe Moisturizing Lotion, 12 oz, 2 Piece
Deep, Protective, Daily Moisturizer (Face and Body)
When we saw a side-by-side 30 challenge for Nivea versus a certain $150 / $200 moisturizer, with Nivea coming out on top, we all started using it, and using and using. It's now a favorite. It's a thick but gentle barrier to elements and dryness. Right about now, that's heaven! The price can't be beat and the proof was compelling, not only for moisture, but lessening fine lines!
Nivea Body Creme Tin, 13.5 Ounce
For Super Serious, Industrial Moisturizing Needs
The emergency salve that has been in my family's linen closet and medicine cabinet since I can remember. Behind the Shiseido and Lancome, pushing aside the Eucerin and even petroleum jelly. Moisturizers with big promises can't hold a candle to the back of the closet cure – the miracle – Bag Balm.
Bag Balm Ointment, 8 Ounce
Bag Balm was developed by a Vermont pharmacist to treat cows udders and save them from cracking in the coldest of  winters. In 1900 Jon Wells, a dairy farmer, recognized a good thing when he saw it. He bought the patent and all rights to start the Bag Balm company. In 1933, Bag Balm was credited for saving the Vermont Dairy Industry when temps dropped to  50 below zero.
The product has interesting New England history, but many New Englanders swear by the stuff to cure – yes cure – dry skin by morning when applied before bed. Bag Balm is made from a combination of lanolin, petrolatum, beeswax, and has natural antiseptic properties from the lanolin.
Some of the overnight uses:
Liberally applied before bed to dry, rough cracked skin on hands
Use regularly as a cuticle moisturizer
Apply to dry heals and calluses and slip on a pair of loose socks
Soothe and heal cracked, badly chapped lips
Cure winter burn / cold rash on legs and ease itchy, dry skin
Soothe and soften dry blisters (as long as they are not open)
Use it for the rough spots on elbows
Don't forget about Dog's rough paws
And of course cow's udders if the need arises